Coaching Track and Field Athletes
Track & Field athletes represent the highest level of skill in the most basic of human movements: running, jumping and throwing. The essence of T&F coaching is making sure athletes are prepared to give their best when it counts the most. Speed is the fundamental component for track athletes. How well you sprint, jump and throw is fully grounded in kinesthetic efficiency and mechanical advantage. Using a variety of tools and equipment, motion capture software, Peal Sports Performance Coaching analyzes the underlying patterns that inhibit excellence and foster injury.
Our coaching service is dedicated to teaching athletes how to move efficiently, increase speed and improve endurance, by emphasizing the proper hierarchical relationship of all forces interacting during activity. Improved movement proficiency has the most significant effect on speed and injury potential. All athletic movements – running, jumping, cycling, swimming, etc. – are a product of the efficient use of gravitational torque, muscular elasticity, ground reaction force, and neuromuscular activation to achieve motion.
Peal Sports Performance Coaching coaches high-school track, and works with many collegiate and aspiring elite track athletes. He has individually coached sprinters, hurdlers, middle-distance, horizontal and high jumpers, and throwers, including the hammer.
Stride Technique
Block Starts/Initial Acceleration
Physiological Preparation
Field Event Training, including Hurdles, Throws, and Jumps
Increase Your Speed with the Pose Method®
Do you want to be a more effective track and field athlete? Performing movement using the Pose Method® helps to perfect efficient technique and reduce the risk of injury while giving the athlete a competitive edge. This method is a foundation for the techniques used in all sports.
More video and images from Peal Sports Performance Coaching
Daniel Kemoi winner of 2018 Philadelphia Broad Street Run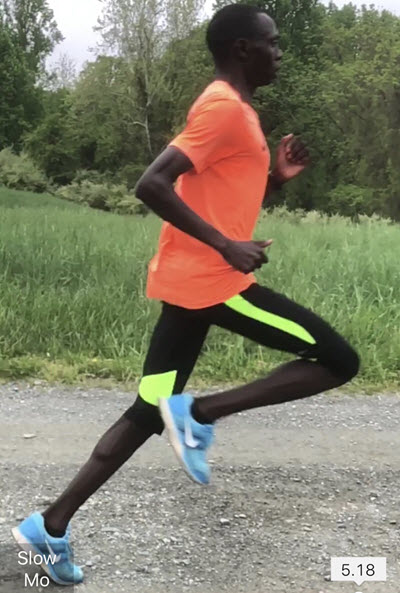 Endurance Running
Track and Field
Are you looking for track & field Speed Coaching, track & field Performance Coaching, or track & field Technique Coaching? Peal Sports Performance Coaching offers Elite track & field coaching for the following areas: Philadelphia PA, Manhattan NY, Wilmington DE, Baltimore MD, Washington DC, Arlington, VA. and surrounding areas.